Want to recieve the same updates our agents do?
We can guide you through the process
Our Free Market Analysis tool uses the latest market statistics
Our Partners can help you before, during and after your move!
Jay T. Pitts, Realtor®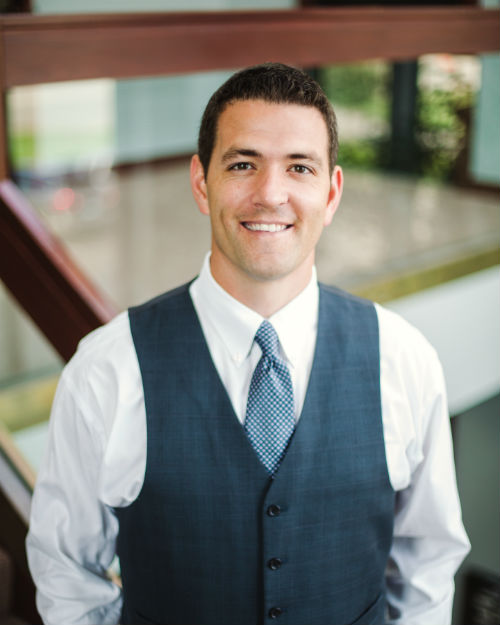 I hope that you find this site useful and informative. It was designed with your needs in mind. However, a website can't help you buy or sell a home. In our industry serving the consumer's needs has a personal implication. To that end, I thought it best to use this portion of our site to introduce myself.
I am a young, hungry and driven individual with an extreme passion for being successful at whatever task I take on. I also have a passion for real estate. I have valuable experience in almost every facet of the real estate industry, from management and auction, to sales and marketing of residential or commercial real estate. I am a second generation real estate professional and have had years of experience prior to being in business for myself. I grew up on job sites and in conference rooms observing some of the most competent professionals in the business.
After graduating from Bellarmine University in 2004 with a Bachelor of Arts in Business Administration and a minor in Communication, I immediately became licensed to sell real estate. At the same time I accepted a position in the mortgage industry as a Loan Originator. While originating loans full-time I continued to market, sell and invest in real estate part-time, with a constant "watchful-eye" on the developments in the real estate industry. As time progressed, my passion grew for being in business "for myself, but not by myself." In 2007 I decided it was time to make my passion a full-time profession. My time in the mortgage industry cultivated my skills and sharpened my awareness of the consumer's need for someone to assist with the increasingly more difficult finance process. This realization has helped me to serve numerous clients over the past several years in navigating the tumultuous world of mortgage lending and take advantage of some the best deals we have seen in a generation.
Three time RE/MAX Platinum Award Recipient, Two time 100% Club, A-REO Designation, Equator Platinum Member, RES.net Certified REO agent
Mortgage Industry knowledge coupled with years of working in my father's property management business growing up have prepared me to take on a niche that many in our industry shy away from: bank foreclosed property. I currently represent and list foreclosed homes for several of the nation's largest banks and investment companies. I also represent several local banks in the liquidation of their foreclosed properties. This means I have access to the best deals on the market. Whether you are an investor, or soon-to-be new homeowner, I can help you gain access to great opportunities.
Despite all of my passion, experience, or hard work, the reality is that no one can have the type of success that I strive for without help. I have an amazing team of individuals that assist in the daily operation of Jay T. Pitts and Associates. The level of service that we provide our clients has become a cornerstone of our success, and would not be possible without them. I highly encourage you visit the Meet Our Team tab within this site and contact any of them for assistance with your Real Estate needs. Likewise, feel free to visit the Join Our Team tab if you'd like to learn more about the potential of working alongside a group of fast-paced, vibrant individuals where the opportunities are nearly endless.
Outside of my work I am simply a lucky man with a beautiful, supportive wife, and family. I enjoy challenging myself as much in my personal life as I do in my business. Truthfully, there isn't much separation and I attribute that to loving what I do.
- Jay T. Pitts